how to give
---
Give online now
The easiest way to support us is to give online now, safely and securely.

Just click this button: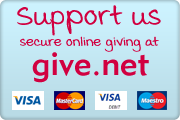 ---
One off using gift aid
If you would like to make a one off gift and help us reclaim some tax then click here for a gift aid form.
Here are our bank details:
account name : Education India,
account number : 65637175,
sort code : 08-92-99
---
can you help financially?
---

Contribute your finances
Education India runs on a very tight budget with minimal overheads, not least because there are no salaries to pay and every member of the team pays for their flights to and from India.  However, there are other costs.  For example, we are glad to give money to needy schools for a specific project – and a modest donation can go a long way in India.  From time to time, we run an intensive, residential week-long training course.  We heavily subsidize each delegate to enable them to attend.  One way and another, we need to find around £3,500 for each trip.    
If you are able to help financially, please consider the different ways listed on the left side of the page, and receive our heartfelt thanks. You can make a one-off gift via Just Giving or the bank, or you might like to consider setting up a standing order.    
Here are our bank details: Education India, account number : 65637175, sort code : 08-92-99
Tax efficient giving
If you are a UK tax payer (Income or Capital Gains Tax) and would like us to be able to claim back the basic rate tax through the government's gift aid scheme, you will need to fill in, sign and return to us an ongoing Gift Aid declaration if you have not done so already. The benefit to Education India is that we can recover the basic rate of income tax, currently 25p for each pound given at no extra cost to you. (If you pay higher rate tax, you may recover this through your own tax return)
Click here to download a Gift Aid Form.
other ways
---
Regularly by standing order

By setting up a standing order with your bank – just click the logo above for a standing order form. Print this off and then complete according to the instructions on it.
---
Leave a legacy

If you are considering making a bequest to Education India, or have already included a gift to Education India in your will and would like to talk to somebody or require more information, then please feel free to contact us at enquiries@educationindia.co.uk or speak to Dave Moffot on +441204770994. This information will be treated in confidence and is not binding in any way.