School links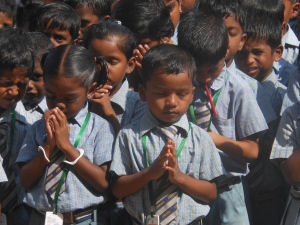 Education India has links now with over thirty schools. We visit them as often as we can.
We go out twice a year and try to visit as many as we can - say twelve schools in any one year perhaps. Some schools, particularly those whose senior leaders can provide suitable training themselves, are now moving forward independently and no longer need our help . Others continue to appreciate our input.
You can see feedback from some of our school visits in the menu above.